CHEVY TRAILBLAZER Near the Villages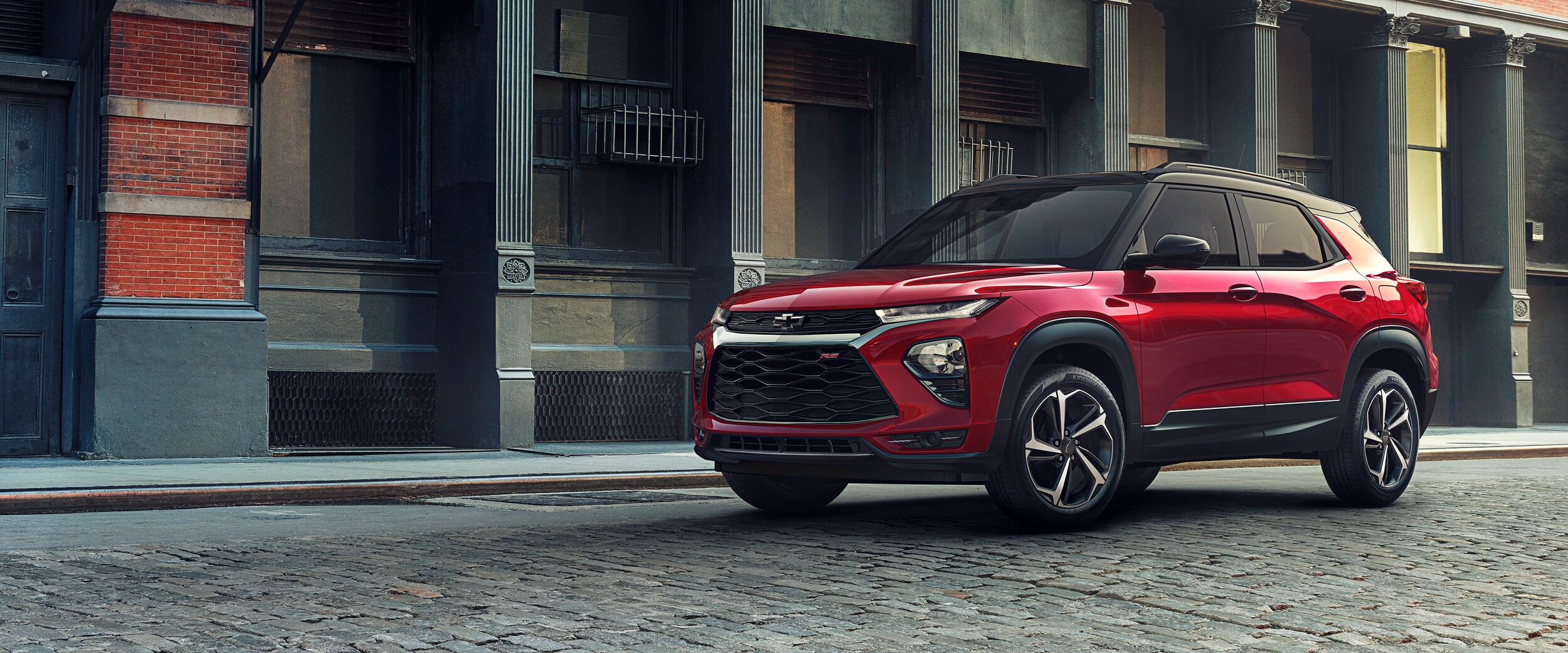 Small in Stature and Big on Personality - Meet the New 2021 Chevrolet Trailblazer
It's been more than a decade since a new SUV bearing the name Trailblazer blazed into the showroom here at George Nahas Chevrolet. The previous model known as the Chevy TrailBlazer was retired in 2009. But now our favorite carmaker is reintroducing the model name to Florida drivers with the brand-new, 2021 Chevy Trailblazer, and we're excited to help you get to know it a little better.
1Dealer Discount applied to everyone.
Learn More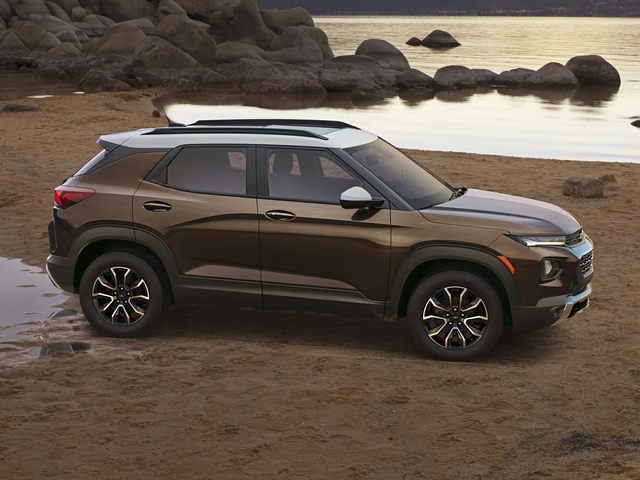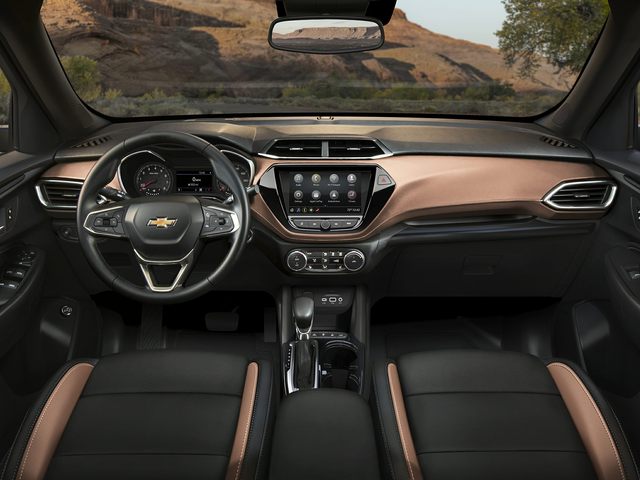 What Our Customers Love - Interior & Technology
The 2021 Trailblazer is a small SUV. Slotted in between the subcompact Chevy Trax and the compact Chevy Equinox, the Trailblazer fills a nice niche for Florida drivers who are searching for a small SUV that's easy to park and maneuver in and around The Villages, but with a little more cargo space and legroom than smaller crossovers.
Small on the outside, yes, but the new Trailblazer is comfortable and cozy on the interior, with plenty of legroom for even your tallest passengers to get comfy, and plenty of cargo room for groceries, golf clubs, and more. In fact, this SUV features:
40 inches of headroom in the front seat, with 38.4 inches in the backseat
40.9 inches of legroom in the front seat, with 39.4 inches in the backseat
25.3 cubic feet of storage space with the seats in place, and up to 54,4 cubic feet available with the seats folded
When it comes to the creature comforts, features, and technology to help make even the longest road trips a piece of cake, the Chevy Trailblazer has you covered. Every model in the lineup comes with a standard roster that includes in-vehicle Wi-Fi, Apple CarPlay and Android Auto, a touchscreen interface, and much more. Plus, additional tech features are available as you move up through the Trailblazer's five available trim levels.
What Our Customers Love - Performance
Chevrolet performance is legendary, and the new Trailblazer is further proof that our favorite carmaker knows what it's doing when it comes to manufacturing the power and engines our customers love. Two power ratings are available in this lineup for you to choose from and customize your ride with, including:
A standard, turbocharged 1.2-liter three-cylinder engine with 137 horsepower and front-wheel drive
An optional version of the same engine with 155 horsepower and all-wheel drive
What Our Customers Love - Safety
Cutting-edge engineering is always the name of the game with any Chevy model, a fact that is clearly evident in the list of both standard and optional safety features for this SUV. Every trim level across the board comes with standard automatic high beam control, forward collision mitigation, and lane keeping assistance.
Prefer a few more safety features on your SUV? Getting them is easy with the Trailblazer and its optional Driver Confidence Package. Available on most trim levels, this specialized packed also equips this model with:
Blind-spot monitoring
Rear-cross traffic alert
Parking sensors
Find Your Next Chevrolet SUV near Summerfield
At George Nahas Chevrolet, we know you won't be disappointed with an investment in the stylish, new Chevy Trailblazer. But we also know that shopping for a new SUV is not a one-size-fits-all situation, and we're proud to carry a full assortment of topnotch Chevrolet models for you to consider as well. Chevy is a master at the art of making quality, powerful SUVs, and this collection includes something to please everyone, with options such as:
Whether it's the 2021 Chevy Trailblazer that steals your heart, or one of our other impressive models, you can trust the team at George Nahas Chevrolet to help you get to know, test drive, and select the perfect Chevy vehicle for all your Ocala and Leesburg daily drives, at our conveniently located dealership in Wildwood.